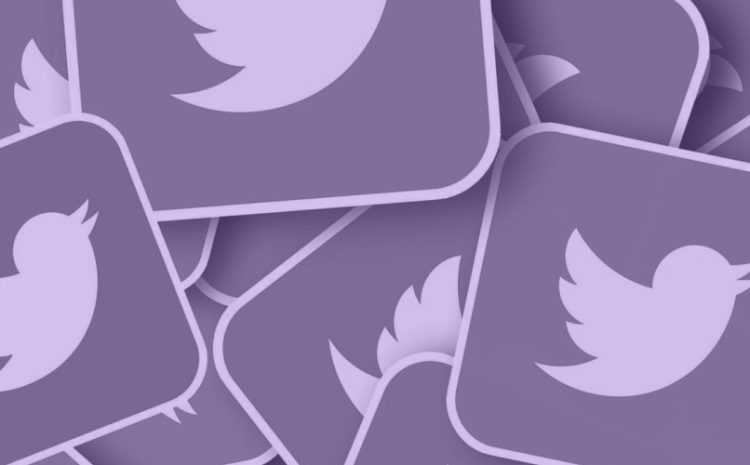 The most important element of each NFT project is marketing. It directly influences the success of a project. And the most powerful marketing tool for NFT projects is Twitter.
This session consists of two parts: a lecture and a workshop
Lecture
In the first part, students will learn the basics of marketing strategies in NFT projects.
We will discuss the major topics to address for example the target audience, communication strategy, working with influencers, related costs, skills, etc.
After that, the basics will be matched with Twitter as the most important marketing tool, in particular, Twitter spaces.
The following topics will be handled:
General marketing strategies in NFT projects
Twitter and how to use it
Twitter spaces – what is it and how to find the right one
You have the chance to present your project – but what now?
How your pitch should look like
Workshop
Students will be organized into 2-3 groups. Each group will be given an imaginary NFT project, and their task will be too.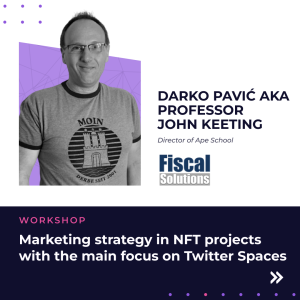 Darko Pavic aka professor John Keeting
Darko Pavic was a college student in Paderborn, Germany where he studied electrical engineering and finished with a master's degree.
As a young engineer, he started his career at Siemens Nixdorf as a software developer.
He moved within Siemens (later Diebold Nixdorf) from software development to project management of large international projects to directing the Adriatic region in the retail business. Before leaving Diebold Nixdorf to completely run his own business by himself he was the head of the software development department with more than 400 developers across the world.
Since 2003 he also runs his own company, Fiscal Solutions.
Fiscal Solutions is a software development company, that produces software solutions for large international retailers in more than 20 countries.
He and his company are very active in international organizations like OMG and ICC which majorly influence the international developments of certain technical topics.
You can take a look at his LinkedIn profile.
Besides that, he is strongly active in the web3 space known as Professor Keeting (Twitter @profkeeting). As a founder of the web3 project "Ape School", he had more than 1500 students in his masterclasses.
"Ape School" has the main target to educate individuals and businesses about opportunities in the web3 space. And the postgraduate program is supporting their further development in the space.
Professor Keeting published 3 smaller NFT collections and one bigger NFT collection called "Masters of Blockchain".
The Masters of Blockchain collection was sold out within 27 minutes.
As an owner of several mutant apes from the worldwide most famous NFT collection, he has access to the leading communities of the web3 space.
Ivana Ehrensvärd
With her background in humanities, precisely in archaeology and religion, as well as in culture and art, Ivana entered the world of NFTs as an art director at Ape School educational project in April 2022.
Ivana holds a degree in Archaeology from the Faculty of Philosophy in Belgrade, and a master's degree in Religion studies from the Faculty of Theology in Copenhagen. For many years she worked both as a curator at the Belgrade City Museum and as a collection manager for private collectors. She organized a dozen art exhibitions in Serbia and abroad. Over the last couple of years, she also paints and exhibits herself.
Take a look at her LinkedIn and Twitter profiles.
Follow the lecture online via the link: https://tinyurl.com/blockchain-laboratory