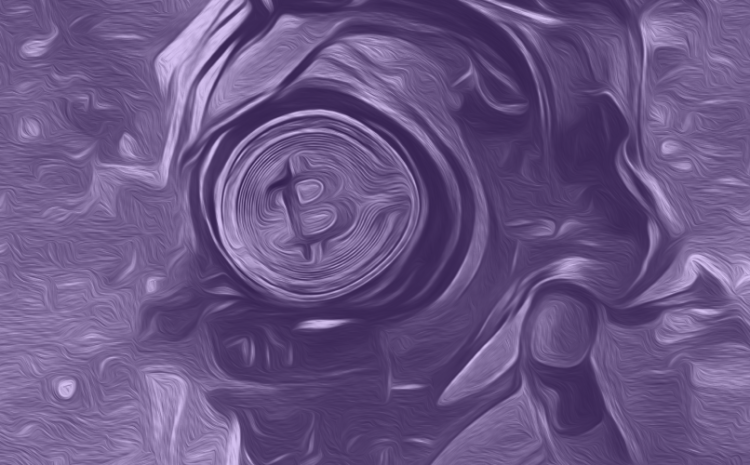 Exploring the blockchain as a subject, method, and medium, the world of art has embarked on a voyage of technological discovery unlike any other to date. So far, blockchain technology has been embraced by leaders in finance, computer sciences, transportation, bookkeeping and others, to bring efficiency, transparency, and added value to their products and services. The art world is exploring blockchain technology as well, experimenting with it as an art medium, creating art pieces that comment on it, and embracing it as a whole new way to revolutionize how art is being tracked, purchased and sold. In this paper, we explore three vast categories in which art and blockchain collide today: (1) Blockchain art, (2) Art about Blockchain, and (3) Blockchain facilitated art economy.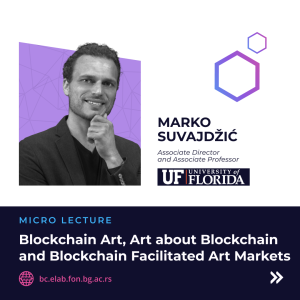 Marko Suvajdzic is a diverse thinker with 25+ years of achievement in academia and the creative digital research and production space. He is an Associate Director of Digital Worlds Institute, an Associate Professor in Digital Arts and Sciences, a University Term Professor, an Entrepreneur in Residence at the UF Warrington College of Business, and the founder of the Blockchain Research Lab at the University of Florida.
His research focuses on the positive impact that emerging digital technologies have on humanity and our efforts to improve as human beings. More specifically his research focuses on the role of digital arts in healthcare and education, and he has conducted pioneering research and teaching in the area of blockchain technology and its relationship to digital arts and media. To date, Suvajdzic's research efforts at the University of Florida have been awarded $9+ million in external grant awards.
His research work has been featured at Talks at Google, and TEDx Salon. He presented lectures and keynote talks at conferences in the USA, UK, Australia, China, India, Japan, Turkey, Thailand, Serbia, UAE, and Norway.
Follow the lecture online via the link: https://tinyurl.com/blockchain-laboratory