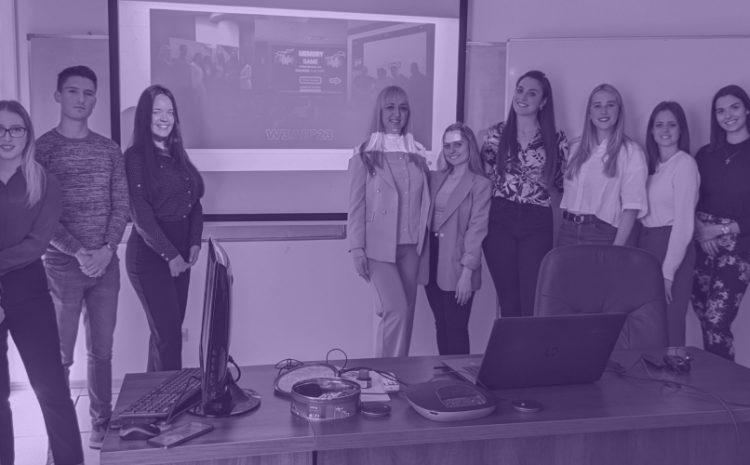 On May 16th, three talented teams, FashionBlock, EasyHealth, and Fashion Code, who were participants in the W3 Algorand Hackathon, had the exciting opportunity to present their projects at the esteemed Mathematical Institute of the Serbian Academy of Sciences and Arts alongside Professor Aleksandra Labus.
FashionBlock unveiled their innovative project that aimed to revolutionize the fashion industry. Their project represents the application of the methodology for creating NFT fashion projects, covering each step in detail.
The team EasyHealth showcased their project which is the development of a blockchain-based healthcare ecosystem and the proposal of a healthcare business model, and the development of an application for the patient that allows him to quickly test for the COVID-19 virus based on a blood sample.
Fashion Code, another remarkable team, presented their project and how they developed an application for end-users that will allow customers to track the origin of the product. The application will provide information on the percentage of cotton, elasticity, and quantity of the product that will be available for purchase.
The presentations were a testament to the creativity and forward-thinking mindset of the participants, leaving a lasting impression on all those in attendance.
Take a look at the recorded presentation.