Overview of Blockchain Technologies on KSER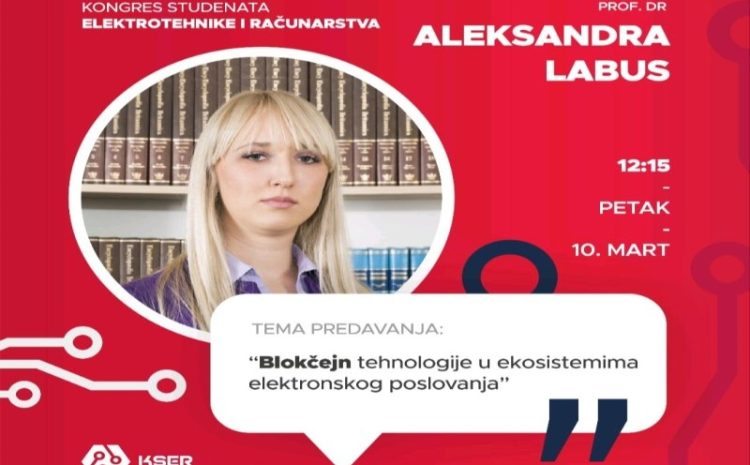 Within the Congress of Students of Electrical Engineering and Computer Science (KSER), professor Aleksandra Labus held a lecture on "Blockchain technologies in e-business ecosystems" on Friday, March 10.
The aim of this lecture is an overview of the basic blockchain components and an analysis of the role of blockchain technology in modern e-business ecosystems. In the first part of the lecture, the professor presented the flow of transactions in the blockchain. She also explained the basic components of blockchain such as blocks, cryptographic hash functions, consensus algorithms, and peer-to-peer networks. Furthermore, professor Labus showed characteristics of blockchain transactions such as decentralization, anonymity, transparency, security, reliability, and immutability. Professor analyzed the overview of consensus algorithms and blockchain platforms for the realization of transactions. The role of smart contracts in blockchain-based business systems is also explained. During the second part, the lecture shifted towards presenting the possibilities of applying blockchain technology in the ecosystems of electronic business, healthcare, and supply chains in the food and fashion industries.