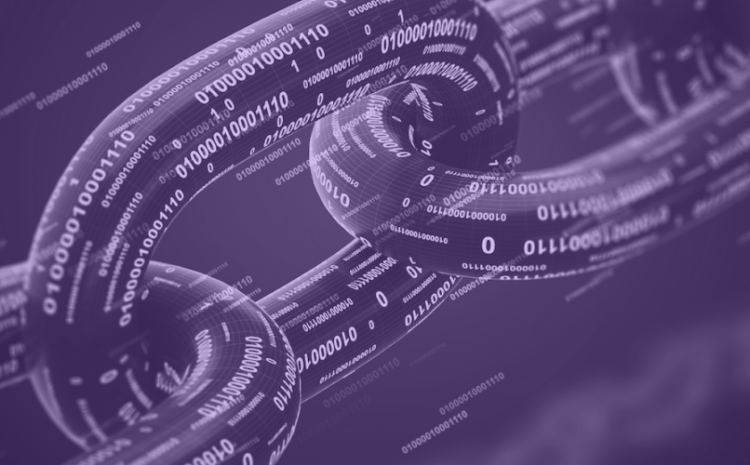 This workshop addresses the problem of transparency and traceability of data in supply chains. In the first part of the workshop, we will cover the theoretical background of blockchain technologies relevant for supply chains, and analyze potential applications. We will specifically address the potential application of blockchain in the context of tracking data in honey production, distribution and sales, with the goal to reduce forgeries and provide all stakeholders with access to data though the whole chain.
In the second part of the workshop we will presented how smart contracts between honey producers and certification authorities can be implemented on Algorand blockchain using PyTeal library in Python programming language (no previous knowledge of Python is needed). We will explain how smart contract actually works and its lifecycle. Example will also cover data types and main functions that can be used to interact with smart contracts.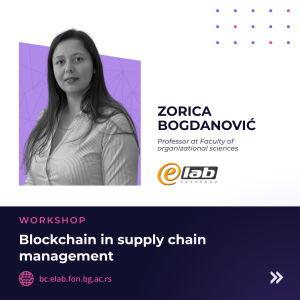 Zorica Bogdanović is a full professor at Faculty of Organizational Sciences, University of Belgrade. She teaches subjects in the area of e-business, internet technologies, m-business, blockchain, cloud computing, internet of things and big data on BSc, MSc, and PhD studies. Results of her researches have been published in many well-known international journal and conference proceedings. She is in chair of the summer school "E-business technologies" and the Centre for Internet of things at Faculty of Organizational Sciences. She is member of IEEE and secretary of IEEE Computer chapter CO 16.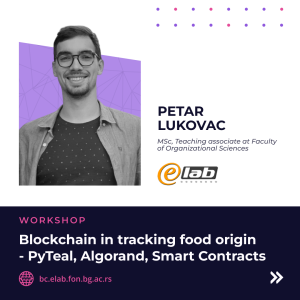 Petar Lukovac is a teaching associate and PhD student at the Faculty of Organizational Sciences, University of Belgrade. His main topics of interest are: e-business, blockchain, Internet of Things, web technologies and mobile technologies. He held lectures to students within FOS' student organizations and Hands-On workshops within Department for e-business.
Lecture can be followed online via link: https://tinyurl.com/blockchain-laboratory